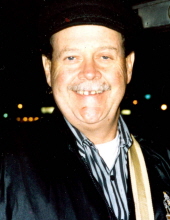 V. "Jan" Conway, 75, of Plainfield, formerly of New Castle, passed away September 24, 2018, at Sugar Grove Senior Living. Jan was born on October 27, 1942, in Muncie, IN to Benson Brose Conway and Nola (Bush) Conway.
He was a graduate of Muncie Central High School and Ball State University. Jan taught welding at New Castle High School for many years until his retirement. He enjoyed various hobbies including music, racing stock cars, was a private pilot, rode motorcycles and at the age when most folks are slowing down, he ran the New York City Marathon at the age of 55. However, it was music that was his true passion. He played saxophone, drums and sang in several bands over the years.
He was preceded in death by his parents.
He is survived by his daughter; Kerry Gill, son; Chris Conway, 4 grandchildren, and 5 great-grandchildren.
According to Jan's wishes, he will be cremated. A Time of Celebration of Jan's life will be held Saturday, October 6, 2018, from 1:00 pm- 4:00 pm at the New Castle-Henry County Public Library Auditorium, 376 S. 15th Street, New Castle, IN 47362.
Memorial contributions made be made in Jan's memory to the Henry County Community Foundation, 700 S. Memorial Drive, New Castle, IN 47362 or online at www.henrycountycf.org.
Final arrangements are entrusted to Carlisle Branson Funeral Service & Crematory, Mooresville.