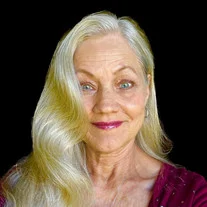 Valorie "Kay" Neal Ratcliff, 70, passed away peacefully at her home after being surrounded by her immediate family the days and hours prior. She was born November 21, 1952 to Lorene Stigall Larrimore and Bennie Ray Neal.
She was a very humble person, who felt the things most important in life were love, family, and kindness. She loved her family, nature, and children; and they loved her. She hoped she made a difference in people's lives.She loved to do research and learn. She had a true appreciation of art and talent. Her favorite artist was her granddaughter, Lauren.
She believed an open mind and an open heart can heal the world. We are all created equal. God is love. The love and understanding that is shared with others and that is returned to each of us.
In addition to her father, she was preceded in death by her daughter Jennifer Lynn Ratcliff, husband Thomas Rea Ratcliff, sister Joyce Ann Neal, and step-father Richard C. Larrimore.
Those left to cherish her memory include her mother Lorene Larrimore; daughter Julia Ann Ratcliff (Scott) Bouslog; granddaughter Lauren MacKenzie Bouslog; sisters Wanda (Wiley) Shrum; Alice Faye (Doug) Reece; Norma (David) Lee; brother-in-law Richard P. (Linda) Ratcliff; nieces Stephanie (Scott) Conquest; Angie Larrimore; Tina (Michael) Abrams; nephews Mark (Dodie) Reece, Sean (Tracy) Smith, Chad Lee, and Brian (Jessica) Thomas; great nieces Ashlee (Kirkland) Hill, Alex Larrimore, Maddy Abrams, and Whitney (Ty) Lanterman; great nephews Darian Smith, Christian Smith, Mason Abrams, Jesse Conquest, Keenan Reece, Korban Reece, Kyran Reece, Kastan Reece, and Holden Thomas; and great-great nephews Peyton Hill and Parker Hill.
A private, family memorial service will be held at a later date. In lieu of flowers, memorial contributions can be made to the Dunreith Volunteer Fire Department or the Thomas R. & Valorie K. Ratcliff Fund at the Henry County Community Foundation. Arrangements have been entrusted to Hinsey-Brown Funeral Service in New Castle. Condolences and memories of Valorie may be shared at www.hinsey-brown.com
To send flowers or a memorial gift to the family of Valorie "Kay" Neal Ratcliff please visit our Sympathy Store.