Virginia (Ginny) Jo Morris of Indianapolis died Wednesday, August 11, 2021, in Indianapolis following a brief illness.
She was born on Jan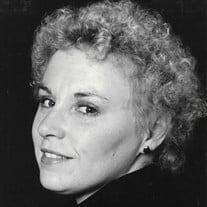 uary 11, 1950, in New Castle, Indiana, a daughter of the late Joseph Newby and Virginia "Jean" (Hicks) Morris. She was a 1968 graduate of Chrysler High School where she was a member of Thespians, FORSCO, and Chorale. Ginny participated in an Indiana Government Conference during her high school career and wrote for Trojan Tribune Magazine.
A 1976 graduate of Purdue University, Ginny majored in Political Science and was a member of Sigma Kappa Sorority. Upon her graduation, she began a 44-year career with the Indiana state government working in the Family and Social Services Administration and the Department on Aging and Elder Services. Ginny retired in 2016.
A member of First Friends Meeting in New Castle, she helped with the meeting's annual salad luncheons. Ginny was involved with the Indianapolis Civic Theater, Footlite Theater, and Broad Ripple Playhouse for a number of years. Ginny also helped with her youngest niece's theatrical productions. She was a huge Purdue sports fan and loved Indy and NASCAR racing. She attended numerous races throughout her life. A fan of movie musicals, her favorite was "The Wizard of Oz".
She was preceded in death by her parents as well as two great-nieces, Kate and Carly Estelle.
Those left to cherish Ginny's memory include three siblings, Mark (Chris) Morris of New Castle, Lisa (Steve) Pfenninger of New Castle, and Matthew (Jennifer) Morris of Indianapolis; four nieces, Lauren (David) Dragoni of Powell, Ohio, Jan (Josh) Estelle of New Castle, Emma Morris of Indianapolis, and Abby Morris of Chicago; two great-nephews, Joe and Vince Dragoni of Powell, Ohio and two great-nieces, Cecilia Dragoni of Powell, Ohio and Natalie Estelle of New Castle.
Memorial contributions may be made to the New Castle First Friends Meeting, 503 S. Main Street, New Castle, IN 47362 and Henry County Community Foundation's Humane Society Endowment Fund by Clicking Here.
The family will hold private graveside services in South Mound Cemetery on Monday with Rick Schoeff presiding.
Arrangements have bend entrusted to the care of Sproles Family Funeral Home. The Sproles family and staff are honored to serve the family of Virginia Jo Morris. You may offer the family a personal condolence at www.sprolesfamilycares.com.
To send flowers or a memorial gift to the family of Virginia (Ginny) Jo Morris please visit our Sympathy Store.