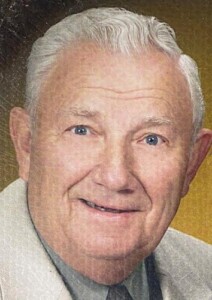 Walter (Tom) Thomas Trennepohl, 86 of Middletown passed away Sunday, May 8, 2022 surrounded by family. He was born on January 29, 1936 in Fortville, IN son of the late Fred Curtis and Bertha A. (Bushhorn) Trennepohl.
Tom was a very devoted husband, father, grandfather and great grandfather to many. He was a 1953 graduate of Eden High School in which he graduated in the top 10 of his class. Following high school, he married the love of his life, Judith Ann Maroska on October 20, 1956. Tom retired from Lynch Corporation where he was employed as a machinist and he also farmed during his afore mentioned employment. Tom was a member of the Middletown United Methodist Church and served on the church board. He was baptized at the Fortville Christian Church. Tom was part of the Shenandoah High School band boosters and hosted the annual breakfast for the basketball and volleyball teams. He was a season ticketholder of the junior and senior high school sports. He was a board member of the Henry County 4-H Association as well as the Indiana Farm Bureau and he enjoyed his Wednesday morning breakfasts with the guys. He supported 4-H and FFA. Tom played on the Eden Flyers basketball team during his high school years.
Tom loved farming with his family, spending time with his wife and family and going to church. He enjoyed traveling and the winters spent in Florida. Rocking on his front porch, taking a drive, chocolate malts, playing cards, going to high school sporting events, March Madness, raking hay and last but not least working in the dirt are also things he enjoyed to do.
Tom is preceded in death by his parents; wife of 57 years Judy; sister, Mariann; 3 brothers, Tony, Mike, and Pat.
Tom is survived by his 4 sons; Jeff (Karen) Trennepohl of Middletown, IN, Timothy Trennepohl of Middletown, IN, Scott (Judy) Trennepohl of Middletown, IN and Christopher (Keela) Trennepohl of Macomb, IL; 2 sisters, Lynda (Neil) Perrel and Judy (Jerry) Schmitt; brother-in-law, Bob Leonard; sister-in-law, Margie Hamilton; grandchildren and their spouses totaling 22; 19 great grandchildren; many close cousins and nieces and nephews.
Services will be held at 11:30 am, Friday, May 13, 2022 at the United Methodist Church in Middletown at 625 High Street with Pastors John Beatty and Tom Glidden officiating. Burial to follow at Miller Cemetery. Visitation will be from 3:00 pm to 9:00 pm Thursday, May 12 at Ballard and Sons Funeral Home in Middletown. Visitation will resume Friday at 10:00 am until the time of the service at the United Methodist Church.
Memorial contributions may be given to the Henry County Community Foundation c/o Judy Trennepohl memorial scholarship fund. Envelopes will be available at the funeral home. You may express condolences or share memories of Tom at www.ballardandson.com