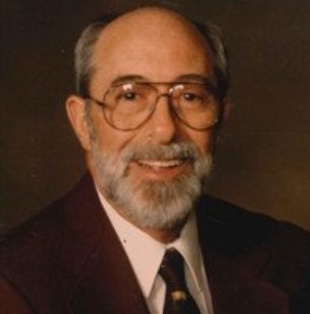 William F. "Bill" Weaver, 78, of New Castle went home to be with his heavenly Father on Saturday, July 13, 2019 surrounded by his family. He was born September 29, 1940 in Loudon, Tennessee to the late Herbert Weaver and Irene (Lindsey) Antic.
Bill was a 1958 graduate of New Castle High School and joined the U.S. Air Force in September of 1959 as a Military Police officer. He retired from Chrysler Corporation following 36 years of service. Bill was a 27 year member of the New Castle Elks Lodge #484; where he was the Exalted Ruler from 1999-2000, District Deputy Grand Exalted Ruler in 2007, and lodge secretary for many years. Bill loved family gatherings, spending time with his family, working around his yard and golfing. He was an avid New Castle Trojans sports fan, where he collected tickets at the door for more than 25 years. In addition to the Trojans, he loved the Chicago Bears and the Cincinnati Reds. He attended Open Arms Church. Bill was affectionately known to many as "Papa Weave".
Survivors include his wife of 55 years, Nancy E. Weaver; children, Kim (Mark) Koger of New Castle, Gina (Brandon) Knotts of Noblesville, Brandon Weaver of Fishers; grandchildren, Andrew (Jordan) Catron, Chase (Tricia) Koger, Sydney Knotts, Makenzie (Zak) Kellogg; great grandchildren, Larkin Koger, Addison Scout Catron; brothers, James (Linda) Weaver of New Castle, Jeff (Jamie) Antic of Farmland; sister in law, Joann (Lee) Walters of Scranton, Pennsylvania; special friends, Jerry (Kay) Efaw, David (Teresa) Hosea; several nieces, nephews, cousins and his beloved dog, Maggie Mae.
He is preceded in death by his parents, grandparents, father and mother in law, Carl and Margaret Henneforth.
Services will be at 11:00 a.m. Thursday, July 18, 2019 at Hinsey-Brown Funeral Service in New Castle with Pastors Paul and Rick Davis officiating. Burial will follow at South Mound Cemetery-West Lawn Addition. Visitation will be from 4:00-8:00 p.m. Wednesday, July 17 at the funeral home. Military honors will be conducted by contingents from the U.S. Air Force, American Legion and VFW. Memorial contributions may be made to the Chief Brad Catron Memorial Fund, c/o Henry County Community Foundation or the Steve Tabor Friend of Youth Memorial Fund, 3804 S. Timothy, New Castle, IN 47362. You may express condolences or share a memory of Bill at www.hinsey-brown.com.