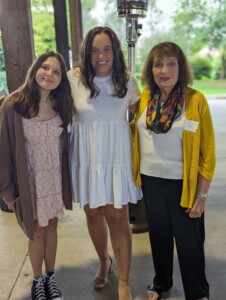 We are excited to announce the winning organization from the ninth annual Women's Circle of Friends Grantmaking Gala, held at the Art Park in New Castle. This year's three non-profit finalists were The Art Association of Henry County, Kennard Krusaders, and Henry County Young Life.
At the gala, members participated in an evening of philanthropy, food, and fun. Women who were unable to attend in person were able to send in donations to be included in the pool of funding to be granted to the nonprofit organizations.
The three finalists gave short presentations, with attendees voting after the presentations.  Members of the Women's Circle chose the Art Association of Henry County as the winner after Executive Director, Vickie Bertram, spoke about the needs of the Art Association and their goals in the community. The Art Association will receive a grant of 50 percent of the proceeds from the pooled donations while the other finalists split the remainder.
Endowment grant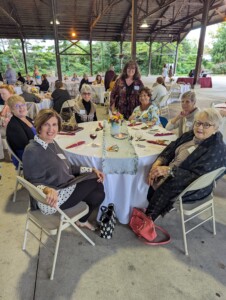 The Women's Circle of Friends committee chose to award a grant from the Women's Circle of Friends for Women endowment fund to the Henry County Pregnancy Care Center, with Kaye Lindsey speaking about their work with women in the county.
For more information about the Henry County Community Foundation Women's Circle of Friends, call 765-529-2235 or visit www.henrycountycf.org.