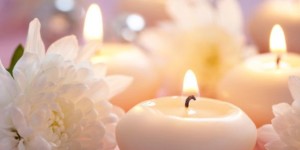 Brenda Ann Flack, 79, beloved wife, mother, grandmother, and sister passed away Tuesday, March 10, 2020 at Community North Hospital in Indianapolis, IN. She was born November 5, 1940 in New Castle, Indiana to Earl and Elizabeth F. (Dickison) Griffith. She was preceded in death by both parents and a brother, Stephen Griffith.
Brenda was a 1958 graduate of New Castle High School and attended Indiana University. She began her career in the banking industry, beginning with Greenfield Banking Company, moving to Bank One in Bloomington, Indiana, then returning to and retiring from Greenfield Banking Company. She and her husband, Dick, own C.R. Flack Graphics, LLC in Indianapolis. Brenda was an avid reader and loved spending time with her family, especially her grandchildren.
Survivors include her husband of 57 years, Dick Flack of Indianapolis, Indiana; children, Libbi (Steve) Coover of Bloomington, Indiana, Dee Dee (Aaron) Koenigs of Bloomington, Indiana, Steve (Jennifer) Flack of Greenwood, Indiana and Rich Flack of Indianapolis, Indiana; grandchildren, Chris (Kamille) Flack, Kelsey Freimiller, Leo & Ashton Koenigs, and Mason Flack; great grandchildren, Bryson Flack and soon to arrive, Hayden Flack; sister, Earla Jean Powers of Boynton Beach, Florida and several nieces & nephews.
Services will be 12:00 p.m. Saturday, March 14, 2020 at Hinsey-Brown Funeral Service, 3406 S. Memorial Drive New Castle, IN 47362, with Pastor Danny Tompkins officiating. Burial will follow at Glen Cove Cemetery in Knightstown, Indiana. Visitation will be 4-8 p.m. Friday, March 13, 2020 at the funeral home. Memorial contributions may be given to the Henry County Cancer Society, c/o Henry County Community Foundation, P.O. Box 6006, New Castle, IN 47362. You may express condolences or share a memory of Brenda at www.hinsey-brown.com.