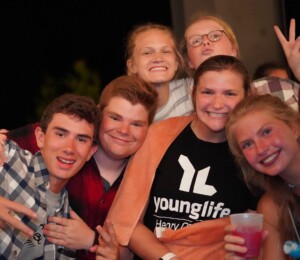 During the challenges and transitions of high school, Regan Ragle craved a close-knit community where she could feel like herself. She longed for a place she could settle in amidst the chaos of life. And that's just what she found in Young Life.
Young Life is a global organization committed to bringing hope and purpose to young people all over the world. It's a Christian ministry that reaches out to middle school and high school students in Henry County. Beyond ministry, it provides a safe place for kids to grow up and feel loved and empowered.
Regan shared her experience, "I felt included and like I had a place to grow and feel encouraged every week by the leaders. My leaders walked alongside me and helped me with my relationship with the Lord and others."
Not only did her involvement with Young Life make a difference in her high school experience, but it also left a lasting impact on her and the many lives she's reached since. She recalled, "When I graduated high school, I was so impacted by Young Life that I decided to become a Young Life leader in college. I was able to build relationships with students and walk alongside them. Because of how Young Life impacted me, I was able to teach and show students the love of Jesus and the power of a positive community."
Experiences like Regan's are exactly what the McGlothlin's hoped to empower and encourage through establishing a designated fund with the Henry County Community Foundation.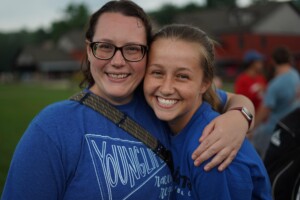 After moving to the community in 1979, Wylie and Ann McGlothlin quickly fell in love with New Castle and its friendly citizens. As they established their roles in Henry County, they became more involved in organizations, including the Foundation.
Having spent a total of six years serving on the Foundation's Board of Directors, Ann was approached about the idea of beginning a fund of her own. She and Wylie saw it as a great way to support two causes they care about, the Community Foundation and Young Life.
Ann explained further, "Young Life is a great ministry. We were involved with it for many years. Initially, Young Life struggled to make its budget. As we became involved, we pulled more people in with us to help expand the budget. Now, it's phenomenal to see what Young Life is able to do!"
As the Wylie G. and J. Ann McGlothlin Fund has continued to grow over the years, so has the local Young Life organization. "They're more involved in schools now. The outreach for kids that need somewhere safe to go during their teenage years is incomparable," shared Ann.
Young Life is fully funded through donations. Yearly contributions from this fund make a big difference in their operations. Area Director, Katie Kinnaird, expressed her gratitude, "we appreciate the McGlothlin Fund so much because it provides Henry County Young Life with stable and consistent funding every year. We have to do a lot of fundraising, and having income from the McGlothlin Fund gives our annual budget a boost, year after year! It's a dependable, sustainable investment in our organization. Wylie and Ann have made an investment that will benefit local kids for years to come!"
Wylie and Ann were thankful for a way to sow seeds of hope in the community by continually giving back to kids in Henry County through their fund. Ann stated, "The Foundation does so much for the community. If you have a cause that's dear to your heart, think about establishing a fund. It benefits lots of people in the long term. It continues to grow and benefit your cause forever. Other people can join in and donate to your cause through the fund too!"