THE LILLY ENDOWMENT COMMUNITY SCHOLARSHIP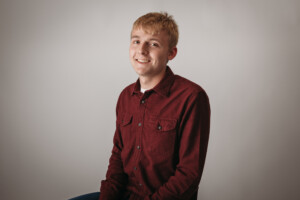 Ben Jacobs, a Tri Jr. Sr. High School senior, is the 2022 recipient of the Henry County Community Foundation Lilly Endowment Community Scholarship. The Lilly Endowment Community Scholarship provides for full tuition, required fees and a special allocation of up to $900 per year for required books and required equipment for four years of undergraduate study on a full-time basis leading to a baccalaureate degree at any eligible Indiana public or private nonprofit college or university.
"The opportunity presented to me, by winning this scholarship is phenomenal. Receiving this scholarship, takes away the burden of tuition, which will allow me to focus my efforts toward my intended field of study, of mechanical engineering. I am so thankful for the opportunity presented to me by both the Henry County Community Foundation, and the Lilly Endowment Community Scholarship program. I also would like to thank all of the teachers and mentors who have helped me along the way. I would not be where I am today, without the help of my parents and family, or the teachers and advisors who forged me into who I am as a person. I am incredibly excited about this opportunity; it is an absolute honor to receive such a prestigious award."
The son of Darrin and Cindy Jacobs, Ben hopes to pursue an undergraduate degree in mechanical engineering. He is currently employed by Major Tool & Machine, where he is a tool and die intern. He is a four-year participant of the Tri High FFA, and is currently the chapter president and a three-year participant on Tri High's archery team. Ben is active in the National held a position as an Indiana FFA District 9 officer.
The finalists for the Henry County Community Foundation 2022 Lilly Endowment Community Scholarship Program are Marissa Slagle, Hagerstown High School; Cori Allen, Shenandoah High School; Madelyn Meek, New Castle High School; Jordan Flynn, Blue River Valley High School; and Saige Chandler, Knightstown High School. The five finalists will each receive a one-time $1,000 scholarship from the Henry County Community Foundation for representing their school.
Every graduating senior attending Blue River Valley, Hagerstown, Knightstown, New Castle, Shenandoah, Tri, and Union high schools, who is also a Henry County resident, is eligible to apply for the Lilly Endowment Community Scholarship. Each school corporation nominates one student to represent them in the Henry County Community Foundation's scholarship selection process. The Foundation's scholarship committee, from outside the county, narrows the field and forwards the names of the leading candidates to Independent Colleges of Indiana, Inc. ICI for the final selection of Henry County's 2022 recipient.
ICI is a nonprofit corporation that represents 29 regionally accredited degree-granting, nonprofit, private colleges and universities in the state. The primary purposes of the Lilly Endowment Community Scholarship Program are 1) to help raise the level of educational attainment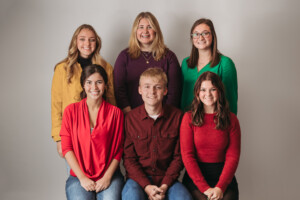 in Indiana; 2) to increase awareness of the beneficial roles Indiana community foundations can play in their communities; and 3) to encourage and support the efforts of current and past Lilly Endowment Community Scholars to engage with each other and with Indiana business, governmental, educational, nonprofit and civic leaders to improve the quality of life in Indiana generally and in local communities throughout the state.
Lilly Endowment created the Lilly Endowment Community Scholarship Program for the 1998-1999 school year and has supported the program every year since with tuition grants totaling in excess of $439 million. More than 5,000 Indiana students have received the Lilly Endowment Community Scholarship since the program's inception.